September 6, 2017
Lori Pereira
The time of year that we all dread is fast approaching. We all know that once the CNE opens, summer is coming to an end. Most parents are happy to have the kids back in school but dislike the added responsibility and time management that comes along with it.
We all maintain our cars regularly to make sure they have gas and get oil changes. Why don't we have a sticker on our calendar that says Self Check Day??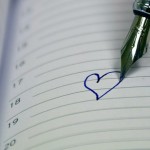 Let's make today Self Check Day. As parents, we worry about what our children need and somehow always leave our needs to last. Maybe you have an ill family member, or parents to care for. As adults, we have lots of responsibilities to take care of others in our life. Not many of us take much time for ourselves. So why not prepare yourself for September mentally and physically?
We all fall into bad habits during the summer. We work out less, eat more, sleep less and try to fit as much in as we can in a few short months. With summer ending, it's time to get back into our healthy routine. What if I told you that there was something you could do that would:
1. Improve your quality of sleep
2. Decrease stress and reduce anxiety
3. Reduce muscle tension in your body
4. Strengthen your immune system
5. Improve your workouts and
6. Increase your energy and mood
And best of all, all you have to do is lay there, would you sign up?
Well then it's time to book your Massage Therapy appointment with me, Lori Pereira RMT at Aspire Health.
Quality Sleep is vital to health and wellness. Insufficient sleep is associated with many chronic diseases and conditions – such as diabetes, cardiovascular disease, obesity and depression. Massage encourages relaxation and affects hormone levels. Studies have shown that massage increases serotonin and helps circadian rhythms to reset and therefore improving our quality of sleep. Clients often tell me that they sleep much better after a massage. Clients that come regularly for massage also comment that they fall asleep faster and feel much more rested in the morning.
While we get back into a busy routine running to get school supplies and new school clothes for the kids we are increasing our "stress" hormone cortisol. This puts our body off balance. Massage Therapy decreases our "stress" hormone and does a great job at increasing our "happy" hormones such as dopamine and serotonin. This in turn increases our energy levels and improves our mood. Massage also decreases our excitatory hormones like norepinephrine and epinephrine. Too much of these can lead to feelings of anxiety.
Lastly it seems that exercise is either a lot more common in the summer for those of us that enjoy outdoor activities or non-existent because the gym is the last place we want to be when it's beautiful out. Either way Massage Therapy will help. With increased muscle tension your joints are compromised. This can lead to pain during a workout, muscle tenderness after a workout or possibly an injury. Whether you're an athlete, weekend warrior or new to the gym, massage will make your workouts more effective. Massage Therapy will reduce tension in your muscles and therefore reduce the risk of injury such as muscle strain and improper muscle use.
Here are some questions to consider on your Self Check Calendar:
Are you getting enough sleep and do you feel rested when you wake in the morning?
Are you feeling fatigued mid-day?
Do you feel anxious and overwhelmed at times?
Do you feel tension in your muscles?
If you answered YES to any of these questions then you could benefit from massage therapy.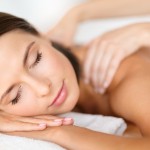 For clients of mine that I have not seen in a while, I hope you check in soon. For those that I have not met yet, feel free to book a complimentary consultation or give the clinic a call and we would be happy to give you more information.
Mark that next Self Check Day in your calendar with a Massage session and make use of those massage benefits before the year ends!
Yours in good health,
Lori