I started seeing Dr. Odessa Gill after a long and frustrating fertility journey.  My husband and I had spent years trying to grow our family without success.  We had all but given up hope when we discovered Aspire Health.  We decided to meet with Odessa to see if she could help.  From our first session, we knew we had made the right choice.  Odessa is kind, caring and compassionate. She listened carefully to our story and immediately put together a cohesive plan, which included vitamins, supplements and acupuncture, to prepare my body for pregnancy.  After just a few short months, we were shocked (and totally thrilled) to discover I was pregnant. I continued to see Odessa throughout my pregnancy.  Her guidance throughout was indispensable! From helping me develop a birth plan to tricks and tips on how to help my body recuperate after delivery – Odessa was there to support me.  I cannot thank her enough for all she has done for our family.  Our daughter is the greatest gift we have ever received and we have Odessa to thank!
-K.M.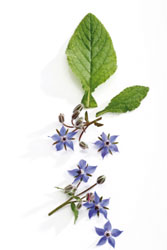 "I started seeing Dr. Odessa Gill after my husband and I decided we wanted to start a family. I had an extremely irregular menstrual cycle at the time and other hormone-related warning signs; I had been told by both my family doctor and an endocrinologist (hormone specialist) that I would likely have challenges conceiving and there was a good possibility we would need to see a fertility specialist. Odessa agreed that my cycle was one of the wildest she had ever seen, but she had faith that through various tactics, she would be able to help me get my cycle on track. Under her guidance, I started taking supplements and vitamins to try to encourage my body back to a more "normal" state, and I started to notice good results within a couple of months. At that point my husband and I decided to start trying, and we were successful our first month! After having set my expectations low, and knowing that it might take a number of months working with Odessa to see results, I was shocked to see the "positive" result on the pregnancy test. I am now 21 weeks pregnant and have had a wonderful pregnancy so far. I am so thankful to Odessa, as I truly do not believe that we would have been successful on our own without her help. Odessa taught me to love my body, no matter what it is doing, and gave me faith that with a little bit of patience and commitment we would be able to bring it back to a happier state."
­-Sarah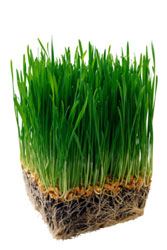 "I started seeing Odessa right before my baby was born. I was overdue and my midwives were going on vacation, so I really wanted the birth to happen soon. Her acupuncture succeeded after one session – I went into labour twenty four hours later! Ever since then, my husband, my daughter, and I have seen her regularly. She as been a huge help in recommending supplements, analyzing blood work and diet, and curing ailments. We so appreciate her warm and thoughtful manner. You are really receiving personalized care with Odessa. I highly recommend her."
-A.K.

"I came to meet Dr. Gill after years of non existent menstrual cycles. Right from the first meeting she was easy to talk to and made me feel at ease about my situation. After a few short months and plenty of hard work my cycle became regulated. Odessa has managed to do what many physicians has given up trying to accomplish and for that and much more I am eternally grateful."
-NW
"When I first met Dr. Odessa Gill, I was seeking help to achieve proper nutrition. A few days before I had suffered a miscarriage, which was followed by a prior ectopic pregnancy. I was turning 38 years old and my husband and I had been in a fertility treatment for over three years; all these failed experiences made me physically and emotionally exhausted.
My husband and I decided to take a break from the fertility treatment and get help getting my body back to a healthy state. The moment I met Odessa, everything was put into a different perspective, she was a great listener and understood exactly what I needed to achieve my goals. For the first four months we concentrated on my nutrition and managing my stress levels through the introduction of acupuncture and one-on-one sessions that were very personalized to my specific needs. After the first visit I immediately knew I had made the right decision and felt that in Odessa, I had found the help I needed. I established an immediate connection with her and my body appreciated the acupuncture sessions so much that I was looking forward to the next visit with great anticipation!
After only seven months and without really trying too hard, we discovered I was pregnant! It was such a thrilling discovery; we were not expecting such immediate success! We had gone through so many difficulties using other methods that we were always cautions setting our hopes too high, but my body this time had responded very quickly to the alternate methods used by Odessa. I truly believe that without Odessa's guidance and carefully tailor treatments we would not be where we are right now, enjoying the company of our little Mateo!
I will forever be grateful I found Odessa in my journey and that she has such a great understanding of human nature, I am happy to recommend Dr. Odessa Gill and her clinic Aspire Health to anyone looking to find the proper balance in their life."
-W.D-H