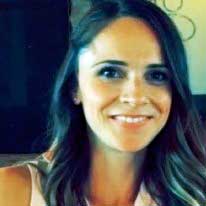 Megan Hughes, MSW, RSW, M. Ed, RP
Registered Psychotherapist
Megan is currently not accepting new patients.
Megan is a Registered Psychotherapist with the College of Registered Psychotherapists of Ontario (CRPO), as well as a Registered Social Worker with the OCSWSSW. She has a Masters of Education Degree in Developmental Psychology from the University of Toronto (OISE), as well as a Master's Degree in Social Work from the University of Windsor.
Megan has experience providing psychotherapy to individuals with a wide range of challenges, including anxiety, depression, interpersonal conflict, post-traumatic stress, phobias, and difficulties with adjustment. She uses a variety of evidence-based therapy approaches, including cognitive behaviour therapy (CBT), dialectical behaviour therapy (DBT) skills, trauma-informed care, mindfulness-based treatment, and solution-focused therapy.
APPROACH
Megan uses a client-centred approach to therapy, through a compassionate, non-judgemental, culturally informed and individualized lens.
Megan empowers individuals to work through life's challenges and develop emotional well-being by enhancing positive mental health, supporting individual strengths and promoting personal resiliency.