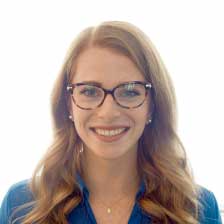 Dr. Erin Valent, BSc (Kin)
Naturopathic Doctor
Dr. Erin graduated from the Canadian College of Naturopathic Medicine (CCNM) and is licensed to practice naturopathy in Ontario. She is currently a member in good standing with the College of Naturopaths of Ontario. Dr. Erin previously graduated from McGill University, earning a Bachelor of Science in the field of Kinesiology. She completed her Naturopathic Internship at the Robert Schad Naturopathic Clinic (RSNC), the Brampton Naturopathic Teaching Clinic (BNTC) and the Sherbourne Health Centre, where she gained invaluable experience helping many on their path to well being. Dr. Erin has successfully passed the Ontario Prescribing and Therapeutics Exam, allowing her to prescribe scheduled substances to further benefit her patients. Additionally, she is able to administer vitamin B12 injections, create customized topical formulas and prescribe select hormone therapies to new and existing patients.
AREAS OF INTEREST
Pediatric Care
Family Wellness
(PCOS), Menstrual Irregularities
Female Hormone Imbalances
Irritable Bowel Syndrome (IBS)
Small Intestinal Bacteria Overgrowth (SIBO)
Non-Alcoholic Fatty Liver Disease (NAFLD)
Gastroesophageal Reflux Disease (GERD)
Irritable Bowel Disease (IBD)
Thyroid Disorders.