Fertility Services
Fertility Consultations with a Naturopathic Doctor (review hormone and conception history, blood work and nutritional supplementation)
Acupuncture for IUI, IVF and Natural Cycles
Counselling for anxiety, depression and history of repeated miscarriage
Vitamin Testing (to assess nutrient deficiencies)
Food Sensitivity Testing (to assess food allergens)
Hormone Lab Testing (AMH, cortisol, estrogen, progesterone, testosterone, DHEA, FSH, LH, T3, T4, TSH, TPO & more)
Stress Reduction with Massage Therapy. Research shows massage therapy improves IVF outcome.
Fertility Nutritional Consultation (Meal Planning, Weight Loss Programs)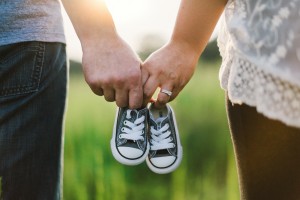 To review research on this topic, please click on female or male fertility articles.
Acupuncture can be performed on-site at Aspire Health Clinic. In addition, Dr. Enns, ND and Dr. Gill, ND can perform pre- and post- embryo transfer acupuncture  at fertility clinics throughout the GTA. Please call for more information about this service.
Pregnancy Care

We support pregnant women during and after their pregnancy. We support conditions that include: morning sickness, fatigue, high blood pressure, constipation. Furthermore, we help prepare you for labour, which may include a gentle acupuncture session before birth.
Hormonal Support
Hormones play a huge part on how we're able to function throughout the day and can affect sleep, stress, menstrual cycle, and fertility. These include our stress hormones, thyroid hormones and women's hormones including estrogen and progesterone.
Baby's First Year 
We want to provide parents answers to their common and frequent health-related questions that may arise after birth. Growth and development are tracked throughout the year, and we provide support around breastfeeding, colic, eczema, food introduction, immune health and sleep.
Book an appointment with one of our Naturopathic Doctors, Dr. Odessa Gill ND or Dr. Erin Enns ND