To help support your journey to an aspired life, we offer a variety of workshops, classes and programs.
For more info on the Infertility Support Group starting Tuesday July 3rd, please click on poster below. Online booking for this event is available under Vanessa Henning Smith's services.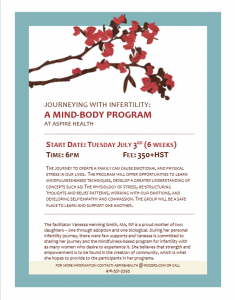 ---
To reserve your spot for John Redden's Herbal Walk in High Park on Saturday July 7th, please call the clinic 416.551.3395.