Naturopathic Doctors
*Dr. Erin Enns, ND is now accepting new patients
Dr. Erin Enns, BSc (Kin), Naturopathic Doctor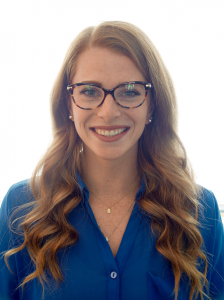 Dr. Erin is a passionate naturopathic doctor who strives to create sustainable lifestyle changes that foster balance and flexibility. Optimizing the energy and wellness of individuals to function at peak potential is at the core of Dr. Erin's philosophy. We can all work together to better understand health on an individual level and the positive impact of a healthy lifestyle on quality of life.
Dr. Erin graduated from the Canadian College of Naturopathic Medicine (CCNM) and is licensed to practice naturopathy in Ontario. She is currently a member in good standing with the College of Naturopaths of Ontario. Dr. Erin previously graduated from McGill University, earning a Bachelor of Science in the field of Kinesiology. She completed her Naturopathic Internship at the Robert Schad Naturopathic Clinic (RSNC), the Brampton Naturopathic Teaching Clinic (BNTC) and the Sherbourne Health Centre, where she gained invaluable experience helping many on their path to well being. Dr. Erin has successfully passed the Ontario Prescribing and Therapeutics Exam, allowing her to prescribe scheduled substances to further benefit her patients. Additionally, she is able to administer vitamin B12 injections to new and existing patients.
Dr. Erin has a strong passion for Pediatric care, ensuring that parents get the answers and solutions they need to optimize their children's health effectively and safely. She was selected to participate in the Pediatric focus shift at the RSNC, where she gained invaluable knowledge and experience. Dr. Erin works to optimize the energy and wellness of individuals and their families. To get to know Dr. Erin better, you can visit her website here.
*Dr. Erin also provides Healthy Nutrition workshops in schools. For more information or to book your workshop for the 2018/2019 school year, please email aspirehealth@rogers.com.
Dr. Odessa Gill, BSc, ND

Odessa Gill is co-founder of Aspire Health and a licensed ND. She is a graduate of the 4-year Naturopathic Medicine program at the Canadian College of Naturopathic Medicine in Toronto, Canada and has been practicing in Etobicoke and Bloor West Village since 2004. Prior to studies at CCNM, she received a BSc degree in the field of Microbiology and Immunology from McGill University in Montreal, Quebec. In Toronto, Odessa has experience in the pharmaceutical industry working as a Protocol Writer for Biovail Contract Research Company and at the Hospital for Sick Children in the Pediatric Brain Tumor Research Laboratory. She has also worked as a Naturopathic Consultant for Purity Life Health Products and Loblaw Ltd. In Toronto.
She is a member of the Ontario Association of Naturopathic Doctors (OAND), and Canadian Association of Naturopathic Doctors (CAND).
Areas of interest include Stress Management, Mental/Emotional Health (Anxiety, Depression),  Pre-/Post-Natal care and Fertility Management.
Pediatric Occupational Therapist
Lucia Cacciacarro, MSc. OT, CIMT
Lucia completed her Bachelor of Arts in Psychology and Sociology at the University of Toronto in 2000. She went on to complete a Masters of Occupational Therapy (OT) (with honours) from the University of Toronto in 2002. Since 2003, Lucia has worked at William Osler Health System, providing occupational therapy assessment and treatment for preterm and medically compromised infants in the Neonatal Intensive Care Unit, inpatient and outpatient paediatric settings. In this role she assesses infants presenting with breast and bottle feeding problems related to swallowing dysfunction, neurological impairment, gastrointestinal problems and/or facial structural problems. Lucia also assesses feeding problems with older infants related to problems accepting solids and textures. She uses clinical observation and standardized assessment tools to assess the neurodevelopment and play skills of infants and young children. She works closely with caregivers, to teach them the tools to promote both gross and fine motor development, as well as social and cognitive development. Furthermore, Lucia uses sound observational skills to analyze the skills required for children to complete basic Activities of Daily Living and she works in collaboration with children and their families to promote independence and meaningful functioning.
Lucia has a special interest in parent education. In 2012, she completed her Certificate in Infant Massage Teaching (CIMT) with Tina Allen, Liddle Kidz Foundation. Since then she has offered parent workshops on infant massage in both hospital and community based settings.   Lucia's goal is to help parents and caregivers develop confidence and enjoyment in promoting the best possible social, motor and cognitive development in their children.
Lucia's schedule is as follows:
Saturday (call for available dates) – 10am to 3pm.
Registered Psychotherapist
Vanessa Henning Smith, RP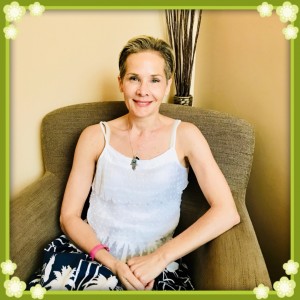 Vanessa Henning Smith is a Registered Psychotherapist and a member in good standing of the Ontario Society of Psychotherapists and the Canadian Counselling and Psychotherapy Association. She has completed graduate work in both Applied Psychology and Psycho-spiritual Counselling, as well as numerous trainings in Contemplative Psychotherapy and Trauma. Vanessa works with individuals (adults and children)  and couples experiencing a wide range of challenging experiences and situations including: depression, mood and anxiety issues including phobias and panic, obsessive thoughts and behaviors, personality disorders, the after-effects of trauma and PTSD, dissociative disorders, self-harming behaviors, unwanted substance, sex or gambling, relationship challenges including intimacy, sex and communication issues, general life stress and life transitions, job dissatisfaction, self-esteem, difficulty with anger, eating disorders, self-harming behaviors, chronic pain and health issues, and the process of loss and grief. She has a particular interest in Complex Developmental Trauma – trauma experienced during childhood.
Her approach to psychotherapy has been shaped by her own experiences in therapy which have been Relational, Interpersonal and Psychodynamic in nature. These therapies understand that the therapeutic relationship is vitally important for individual transformation. Vanessa's therapeutic approach is eclectic. It integrates Sensorimotor Psychotherapy (an approach that pays attention to and connects ourselves with our physical sensations, emotions and thoughts) as well as mindfulness, emotion-focused (EFT) therapies and other attachment-based and developmental approaches, including Neuro Affective Relational Model (NARM).
"I believe that you are the expert on your own life and that to create change in your life we must work collaboratively. Your personal transformation will take place when you feel connected and understood by another.  I am committed to being present, with you; I will hear what you say and what you don't say; I am committed to providing a space where you can experience empathy, compassion and a deepening self-awareness of who you are, and where you find yourself, so that you may continually move toward who you truly are in relationship with yourself and others."- Vanessa Smith
Holistic Nutritionist
Linda Heredia, BHSc, RHN, CCP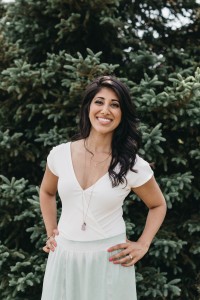 As a Registered Holistic Nutritionist, Certified Life Coach and Reiki Master & Teacher, Linda works with clients to inspire, motivate and educate them toward a healthier, happier and more energized life.
Lindas passion for nutrition started at a young age. From her fathers cancer recovery during her childhood to her own struggles with iron deficiency and hormonal imbalances in her teenage years, Linda experienced first-hand the powerful impact diet and lifestyle had on her familys health. These experiences led her to pursue a Bachelor of Health Sciences (Honours) with a specialization in Health Promotion from the University of Western Ontario.
Linda completed a postgraduate program in communications and began her corporate career in public relations assisting clients in the health and wellness sector. While working long hours in a fast-paced environment, Linda applied her knowledge of nutrition to help manage stress, headaches and back pain.
With her deep-seated passion for nutrition still at the forefront, Linda left the corporate world to pursue a career in holistic health. Already a Reiki & Therapeutic Touch Practitioner and a Life Coach, Linda went on to achieve her designation as a Registered Holistic Nutritionist from the Canadian School of Natural Nutrition where she graduated with Honours. She is also a member of the Canadian Association of Holistic Nutrition Professionals (CAHN-Pro).
Today, Linda uses a personalized approach that embraces the entire individual; she helps clients make sustainable nutrition and lifestyle changes that will empower them to reach their health goals and optimal well-being.
Linda is at Aspire alternating Wednesdays and Saturdays. For more information on her schedule, please contact the clinic.
Registered Massage Therapist
Melanie Evens CAT (C ), RMT, CMAG, R.Kin
Certified Athletic Therapist; Registered Massage Therapist; Contemporary Medical Acupuncture Provider; Registered Kinesiologist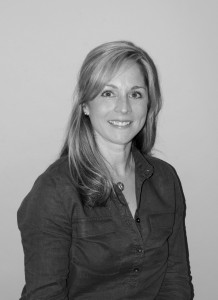 Melanie is a graduate of Western University with an honors degree in Kinesiology and obtained her Certification in Athletic Therapy at York University in 2006. Melanie became a registered Massage Therapist in 2010 and completed the Cotemporary Medical Acupuncture Program at McMaster University in 2013. Melanie is a member of the CATA (Canadian Athletic Therapy Association) and CMTO (College of Massage Therapists of Ontario).
Melanie believes that it is important to find the source of her patient's ailments and performs a thorough assessment that will result in a treatment plan that not only includes massage therapy but also strengthening, stretching and mobility exercises as well as a wide variety of treatment techniques including muscle energy, joint mobilizations and acupuncture. Melanie is committed to finding the best course of treatment for each individual and encourages her clients to play an active role in their healing.
Melanie's schedule is as follows:
Saturday (call for available dates) – 9am to 1pm
Clinic Director
Rob Alilovic, LL.B
In his legal practice, Robert learned that a successful business focuses on the needs and expectations of its clients; a doctrine that he has applied to Aspire Health. He strives to make our clinic a positive and healing part of our patients' regime and is always available should staff or patients have any questions or concerns.