Naturopathic Doctors
Dr. Odessa Gill, BSc, ND

Odessa Gill is co-founder of Aspire Health and a licensed ND. She is a graduate of the 4-year Naturopathic Medicine program at the Canadian College of Naturopathic Medicine in Toronto, Canada and has been practicing in Etobicoke and Bloor West Village since 2004. Prior to studies at CCNM, she received a BSc degree in the field of Microbiology and Immunology from McGill University in Montreal, Quebec. In Toronto, Odessa has experience in the pharmaceutical industry working as a Protocol Writer for Biovail Contract Research Company and at the Hospital for Sick Children in the Pediatric Brain Tumor Research Laboratory. She has also worked as a Naturopathic Consultant for Purity Life Health Products and Loblaw Ltd. In Toronto.
She is a member of the Ontario Association of Naturopathic Doctors (OAND), and Canadian Association of Naturopathic Doctors (CAND).
Her dedication to the art and practice of Naturopathic Medicine lies with improving the health of her patients by using non-invasive therapies that respect the healing power of Nature. Areas of interest include Stress Management, Mental/Emotional Health (Anxiety, Depression), Womens Health, Pediatric care, Pre-/Post-Natal care and Fertility Management.
Dr. Erin Enns, BSc (Kin), Naturopathic Dotor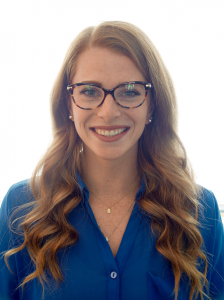 Dr. Erin is a passionate naturopathic doctor who strives to create sustainable lifestyle changes that foster balance and flexibility. Optimizing the energy and wellness of individuals to function at peak potential is at the core of Dr. Erin's philosophy. We can all work together to better understand health on an individual level and the positive impact of a healthy lifestyle on quality of life.
Dr. Erin graduated from the Canadian College of Naturopathic Medicine (CCNM) and is licensed to practice naturopathy in Ontario. She is currently a member in good standing with the College of Naturopaths of Ontario. Dr. Erin previously graduated from McGill University, earning a Bachelor of Science in the field of Kinesiology. She completed her Naturopathic Internship at the Robert Schad Naturopathic Clinic (RSNC), the Brampton Naturopathic Teaching Clinic (BNTC) and the Sherbourne Health Centre, where she gained invaluable experience helping many on their path to well being.
Dr. Erin has a strong passion for Pediatric care, ensuring that parents get the answers and solutions they need to optimize their children's health effectively and safely. She was selected to participate in the Pediatric focus shift at the RSNC, where she gained invaluable knowledge and experience. Dr. Erin works to optimize the energy and wellness of individuals and their families. To get to know Dr. Erin better, you can visit her website here.
Registered Psychotherapist
Melissa Moore, RP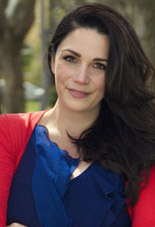 Melissa is our Registered Psychotherapist and one of the few certified PNRT practitioners in North America. PNRT is a specialized therapeutic process that works to uncover and eliminate the limiting belief systems trapped in the subconscious mind. She has a special interest in transformation and has extensively studied the mind body connection.
With over 12 years of experience in the performing arts, Melissa's sessions offer creativity and free expression. She is passionate about the human potential movement and is influenced by the work of Louise Hay and Caroline Myss. Melissa believes that by understanding who we are on a deeper level, we gain greater access to our inner joy and strength.
Melissa is a sought after guest speaker and has lectured on topics such as the power of affirmations, 'managing stress through meditation', and 'how to create a life you love'. She is a dedicated peer mentor and has helped many women re-invent their lives.
IMPORTANT: Melissa Moore is on maternity leave. Please contact the clinic for further details 416.551.3395.
Holistic Nutritionist
Linda Heredia, BHSc, RHN, CCP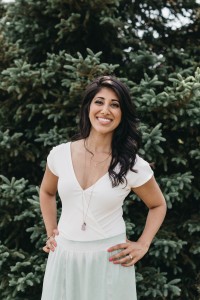 As a Registered Holistic Nutritionist, Certified Life Coach and Reiki Master & Teacher, Linda works with clients to inspire, motivate and educate them toward a healthier, happier and more energized life.
Lindas passion for nutrition started at a young age. From her fathers cancer recovery during her childhood to her own struggles with iron deficiency and hormonal imbalances in her teenage years, Linda experienced first-hand the powerful impact diet and lifestyle had on her familys health. These experiences led her to pursue a Bachelor of Health Sciences (Honours) with a specialization in Health Promotion from the University of Western Ontario.
Linda completed a postgraduate program in communications and began her corporate career in public relations assisting clients in the health and wellness sector. While working long hours in a fast-paced environment, Linda applied her knowledge of nutrition to help manage stress, headaches and back pain.
With her deep-seated passion for nutrition still at the forefront, Linda left the corporate world to pursue a career in holistic health. Already a Reiki & Therapeutic Touch Practitioner and a Life Coach, Linda went on to achieve her designation as a Registered Holistic Nutritionist from the Canadian School of Natural Nutrition where she graduated with Honours. She is also a member of the Canadian Association of Holistic Nutrition Professionals (CAHN-Pro).
Today, Linda uses a personalized approach that embraces the entire individual; she helps clients make sustainable nutrition and lifestyle changes that will empower them to reach their health goals and optimal well-being.
Linda is at Aspire alternating Wednesdays and Saturdays. For more information on her schedule, please contact the clinic.
Registered Massage Therapists
Lori Pereira, RMT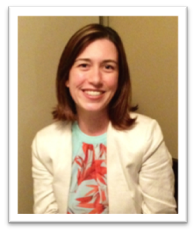 Lori graduated from Sutherland-Chan Teaching Clinic in 2003, where she received two years of intensive education in anatomy, neurology, pathology, and physiology. She also received 2200 hours of hands-on training prior to completing her provincial exams to become registered in Ontario. She is currently registered with the College of Massage Therapists of Ontario and the Registered Massage Therapists Association.
Lori believes that massage therapy can be very beneficial to everyone and that every client should be treated equally. Confidentiality and comfort are of utmost importance in her practice. During your first appointment, Lori will do a complete health history intake and assessment and together you will decide which type of treatment plan is going to be most effective for your specific needs. Lori enjoys doing all types of massage and can adapt to each client's individual needs. You decide whether you prefer a soothing relaxing massage or a deep tissue massage to get all those knots out or a combination of both. Her areas of expertise include Pre- and Post Natal Massage, Sports Massage and Abdominal Massage.
Please feel free to contact the clinic at 416.551.3395 at your earliest convenience to schedule an appointment. Lori also offers complimentary 15 minute consultations if you have any questions or concerns that you would like to discuss with her personally prior to booking an appointment. You may also email her directly at lori.rmt17@gmail.com if you have any specific questions about massage therapy.
Lori's Schedule is as follows:
Tuesday 2-8pm
Alternating Thursdays 3-7pm
Second Saturday of every month 11-2:30
Registered Massage Therapist
Melanie Evens CAT (C ), RMT, CMAG, R.Kin
Certified Athletic Therapist; Registered Massage Therapist; Contemporary Medical Acupuncture Provider; Registered Kinesiologist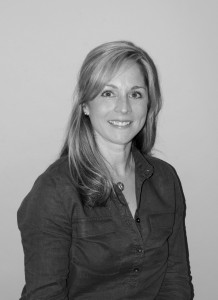 Melanie is a graduate of Western University with an honors degree in Kinesiology and obtained her Certification in Athletic Therapy at York University in 2006. Melanie became a registered Massage Therapist in 2010 and completed the Cotemporary Medical Acupuncture Program at McMaster University in 2013. Melanie is a member of the CATA (Canadian Athletic Therapy Association) and CMTO (College of Massage Therapists of Ontario).
Melanie believes that it is important to find the source of her patient's ailments and performs a thorough assessment that will result in a treatment plan that not only includes massage therapy but also strengthening, stretching and mobility exercises as well as a wide variety of treatment techniques including muscle energy, joint mobilizations and acupuncture. Melanie is committed to finding the best course of treatment for each individual and encourages her clients to play an active role in their healing.
Melanie's schedule is as follows:
Saturday (call for available dates) – 9am to 1pm
Clinic Director
Rob Alilovic, LL.B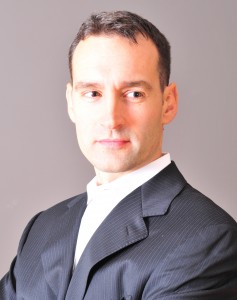 Before co-founding Aspire Health, Robert practiced corporate commercial law as a litigator with Fasken Martineau LLP in Toronto.
In his legal practice, Robert learned that a successful business focuses on the needs and expectations of its clients; a doctrine that he has applied to Aspire Health. He strives to make our clinic a positive and healing part of our patients' regime and is always available should staff or patients have any questions or concerns.