Don't let this years back to school rush stress you out! We know that planning for September can commence as early as late July, early August. Feeling like you didn't have time to get organized this year? Don't fret, Dr. Erin's got you covered! She put together a back to school must-have guide to help you fuel your little ones as they embark on their September adventures.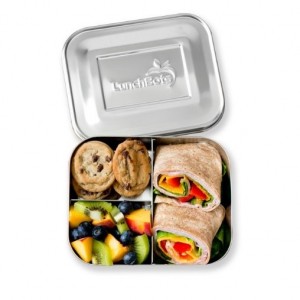 LunchBots
Awesome containers for real lunches! These stainless steel, unbreakable food containers are easy to use and chemical-free. They're the perfect thing for busy go-getter Mom's looking for an easy way to pack healthy meals to go. Check them out here https://www.lunchbots.com/.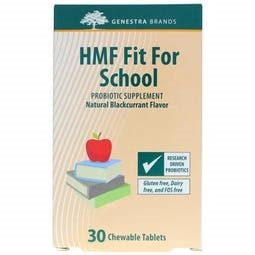 HMF Fit for School
HMF Fit for School probiotic formula is a must-have when looking to support children's immune systems. Not only does it have probiotics in each chewable tablet, but it also includes vitamin C and vitamin D to help reduce the incidence of upper respiratory tract infections (URTI). Children who took HMF Fit for School's probiotic formula plus added vitamin C had 33% less incidence of URTI and 30% decrease in school absenteeism (PMID: 25205320).
Aromatherapy Diffuser
Nebulizers or ultrasonic diffusers are great options if you're looking to cleanse the air and leave a room smelling fresh. The best part is you can add a few drops of straight essential oil depending on what you're hoping to achieve. For example, adding a few drops of lavender oil can help relieve anxiety and stress by calming down the nervous system. Try eucalyptus for when you feel that cold coming on. Diffusers serve a purpose and look great. Why not try one out?

Lavender Organic Hand Sanitizer
Can you see the theme here? Lavender is a must-have in my household! Dr. Bronner's organic hand sanitizer contains none of the nasty chemicals that you find in conventional sanitizers. Its as effective, perfect for on-the-go, and leaves your little ones' hands and faces fresh and clean. It's light enough to keep in your purse and also pack in your kids lunchbox (if you know they don't like to wash their hands before eating!).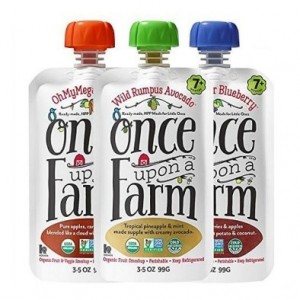 On-The-Go Pouches
Looking for healthy, clean, organic snack ideas for your kids? Look no further! Love Child Organics and Once Upon a Farm offer organic fruit and vegetable, nutrient-dense pouches suitable for babies, toddlers and even hungry adults. They come in all different flavors so even the pickiest of eaters will enjoy. A quick snack before extracurricular activities begin or on long drives home.