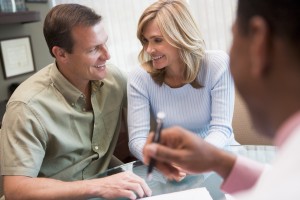 The fertility journey can be short for some or seem like a marathon for others. When you are searching for a fertility clinic, here are some things to consider.
1) Is the clinic either close to home or close to work? When there are frequent early morning blood draws and consultations this makes the process run more smoothly.
2) Referral, referral, referral. If you have had friends go to a fertility clinic, ask them about their experiences and which doctor they used.
3) Does the doctor listen? On your initial consultation, if the doctor spends more time telling you about his/her research or publication history rather than your medical history, I would look elsewhere! You need a doctor who is willing to listen to your story.
4) IVF anyone? If during the initial consultation you are told IVF is the ONLY option, seek a second opinion!
5) Ask questions about supportive therapies. Many clinics offer acupuncture, psychotherapy, and advice on nutritional supplementation like CoQ10 and prenatal vitamins. A fertility clinic that offers these services (or one that is close by), can assist with improving pregnancy outcome.
And lastly, trust your intuition and choose a clinic that serves your unique needs.