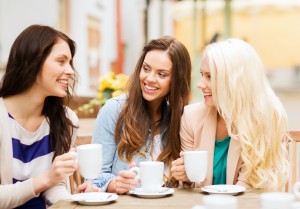 As a Naturopathic Doctor, I have the unique privilege of hearing the stories of many women. What most women may not recognize is that they are not alone in their struggles, heartbreaks and triumphs. As a result, I often find myself repeating the similar phrases. Recently, a long-time patient urged me to share these 'Odessa-isms' as she called them, with others. Here is a sample:
'Don't be too hard on yourself. As women, we are expected to balance work with family and healthy meals for all of us. Do your best. There is no such thing as a perfect balance or being a perfect woman.'
'Listen to your body. If you know something is wrong, listen to that voice and never let anyone dismiss this. Seek as many opinions as you want. Don't stop until you are heard.'
'You know your body better than anyone, better that any doctor.'
'Love your life. If something is not working, seek out change. Get support and make even a small change toward that new goal, TODAY.'
'Never ever give up. The fertility journey can be a long one for some. If the goal remains, be persistent.'
'Move every day. Even for 30 minutes or 10 minutes. Change habits that lead to stagnation.'
And my personal favourite….
'When you do something hard or challenging – reward yourself! Go to the spa, take a day off work, try a new yoga class. Just let your spirit know it will be rewarded for being brave.'
None of these statements are new. My point is that you are not alone. Your struggle is similar to many others. I think we just need reminders of that every once in a while. Take the time to go for that latte with a friend. We all need support.